The Company is located at the territory of the "Kneviychy" International airport. There are 350 employees work in the airport, the Company operates round o`clock, it makes possible to cater not only regular flights, but the c Charter flights of our partners.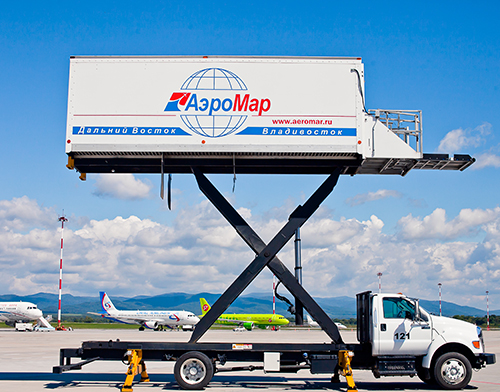 The JSC "Aeromar Far –East" has done a number of corrective actions at the period of its activity, aiming to improve the quality and quantity of services, rendered to the Customers. The modern fleet of certified trucks is used for meals delivery, which allows to cater all types of the aircrafts safely.The JSC "Aeromar-Far East" is one of the largest in-flight meals suppliers in the Far East region, which provide its partners with high quality, various and hygienically safe meals. More than 20 airlines are the JSC "Aeromar Far –East" Customers. The largest form them are: "Aeroflot", "Avrora" airline", "Transaero," airline "Siberia" airline
Besides, the JSC "Aeromar-Far East" provides with the services for business aviation passengers, for airlines which operate special flights, Governmental flights. The JSC "Aeromar Far-East" represents the solidary team of professionals, oriented for high level services providing.
We pay specific attention to quality and safety of our meals and products. The quality system managing is based on HACCP principles. Conformity of the Branch activity with all international and the Russian governmental requirements are confirmed by regular sanitation-hygiene audits, including the audits of airlines-partners and independent inspections.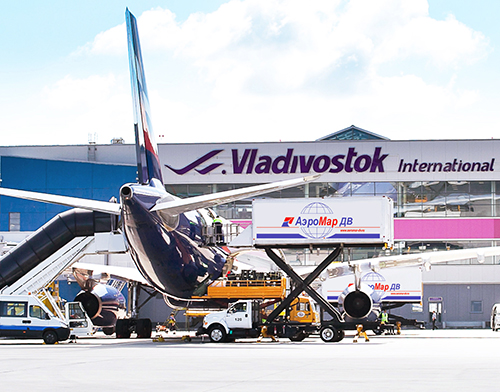 We pay special attention to the services quality, That`s why we can submit the comprehensive service to the Customer, which meet the highest requirements and international standards.