Products & Services
Aeromar is one of the undeniable leaders in the catering services market in Russia. We guarantee the quality and safety of on-board catering and provide timely, high-class service.
The main types of services
the provision of on-board meals for passengers of the first, business, economic classes and crew;
the provision of all types of special meals in any quantity
vegetarian, curative, dietary, children's, religious, including halal and kosher;
provision of on-board trade and retail / wholesale of SkyShop goods on land;
the provision of Sky Bistro paid catering services on board the aircraft;
VIP-flights and scheduled flights, gourmet cuisine that will satisfy the most demanding passengers;
round-the-clock servicing of flights departing from Sheremetyevo Airport to provide on-board catering, comfort items and equipment for aircraft, commercial equipment for selling on board aircraft;
maintenance of flights using airline utensils, if necessary, the provision of disposable utensils (lunch boxes, etc.);
provision of storage facilities for airline equipment;
fleet of autolifts, which allows uninterrupted servicing of all types of aircraft;
the provision of alcoholic and soft drinks, an expanded assortment, including for a minibar;
receiving returns for unclaimed foods and drinks;
professional sanitation, strict accounting and storage of equipment;
individually servicing airlines by a dedicated team of specialists;
provision of equipment materials;
prompt resolution of issues and a positive approach.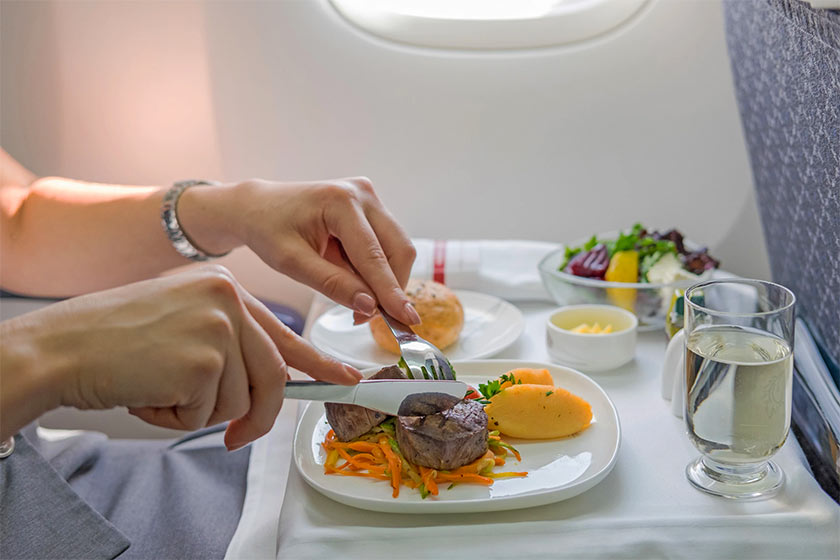 We pay special attention to the quality of service. That is why we can provide the client with a comprehensively thought-out service that meets the highest requirements and international standards.